Introducing our great Parent Resources!
Simply click on an image to view each of our supplier's pages!
---
Brainline is an innovative, quality-driven online school, providing home education for Grade R – 12.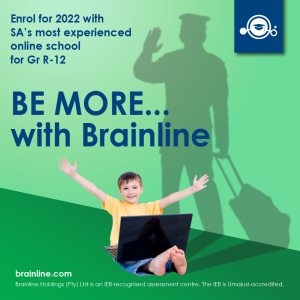 ---
Wingu Academy offers an internationally recognised British curriculum, (stage 1-9, International GCSE and AS/A levels).
---
Daydreamers: storytelling for Juniors (ages 10-13)
Daydreamers is a storytelling course. It's as simple as that. Designed for 10 to 13 year olds, it is easy to understand, easy to follow and – more importantly – it gives you permission to Daydream.
So perhaps it is an experience, rather than a course. With 12 Lessons over 6 Modules, the course comes complete with interactive and beautifully designed Workbooks, and a short video for each Lesson. The Workbooks give you instruction, provide examples, and get your creative juices flowing with comprehensive – yet easy to do – exercises.
---
LEARN TO LINK tutors meet you where you are and take you to where you want to be! We offer Grade 1 to 13 tutoring services for home-schoolers or day school attendees. The 20+ tutoring subjects we offer cover the Cambridge (CIE), IEB and CAPS curricula.
---
We are the home schooling program that helps you cultivate an inquisitive, thoughtful, child through an intentional, community-based approach. Learning together with families like yours, you're equipped with the tools and support to teach Christ-centered worldview that is rooted in the classical model. We have been around for 25 years and our program is in 53 countries. To find out more about Classical Conversations in South Africa, go to our website.
---
Academic Success Achievers (ASA)
Academic Success Achievers (ASA) is a Private Tuition Agency based in Centurion, Gauteng. ASA provides one-on-one and group tuition in the comfort of your home or through online sessions. We offer assistance to students in all grades in the NSC curriculum (IEB & CAPS) as well as the British curriculum (Cambridge).
---